Dr. Rachel Baker
Assistant Professor and Robins Family Professorship of Engineering Chemistry
Department of Chemical Engineering, Cross-Appointed to the Department of Chemistry, Queen's University 
Dr. Rachel Baker joined Queen's University as a tenure-track Assistant Professor in the Department of Chemical Engineering in July 2023. She holds the inaugural Robins Family Professorship of Engineering Chemistry, and is cross-appointed to the Department of Chemistry.
Before joining Queen's, Rachel completed a  Postdoctoral Fellowship in the Department of Chemistry and Chemical Engineering at the California Institute of Technology under Dr. Karthish Manthiram. Her research here focused on mechanistic investigation of organic electrochemical systems. Rachel completed her PhD in Chemistry from the University of Toronto, under the supervision of Dr. Mark Lautens, and earned her Bachelor's in Engineering Chemistry at Queen's University. Her PhD work involved the development of dearomative rhodium-catalyzed cyclopropanation reactions from cyclopropenes, and the synthesis of imidazothiazole compounds for the control of parasitic nematodes.
As the Robins Professor, she will strengthen the relationship between Chemical Engineering and Chemistry at Queen's University by engaging faculty from both departments. She will provide valuable leadership to the Engineering Chemistry program as it broadens its design mandate to include chemical diagnostic techniques, alternative energy systems, and green chemistry applications. She will develop new curriculum design elements focused on biomedical and environmental monitoring devices, energy conversion/storage devices such as fuel cells and batteries, and sustainable processes for producing fine chemicals.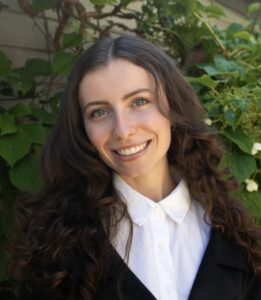 Alexandra Romain
Fourth-year thesis student, Engineering Chemistry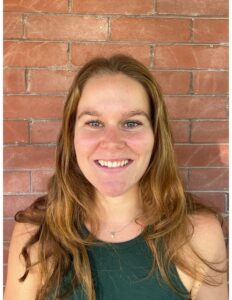 Leah Chesney
Fourth-year thesis student, Chemistry